Product Description
Oil Cooled

Cathodic Protection Rectifiers

Transformer Rectifier Units are known for their quality and service life. Oil Cooled Transformer rectifier's are the simplest cooling system, where natural convectional flow of oil is used to reduce the temperature gradient between transformer and the outside ambient.

Cathtect Engineering (Pty) Ltd are undoubtedly the Technological leaders in Transformer Rectifier Units and Manufacture different types of these units. All
of our rectifiers are rugged and durable both in their weathering attributes as well as their functionality.

We have been manufacturing Transformer Rectifier Units with highly specified requirements and extras since 1992 supplying the Middle East, America and Europe. At Cathtect we believe in superior quality and that is why we give each and everyone of our clients the absolute best in all that we do making sure that we exceed their expectations.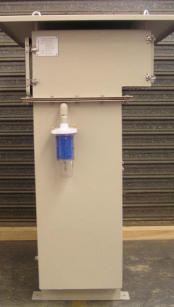 These Oil Cooled transformer rectifiers are generally used in severe weather conditions where Standard Air Cooled Rectifiers will not withstand these weatherly conditions.
Benefits
Long design Life of 30 years

Equipped to withstand severe weather conditions such as humidity and dust

Can operate in ambient humidity temperatures from 0% to 100% humidity

Can accommodate client specific requirements

Output DC ripple is less than 2%
Features
Natural convection cooling system

4 Control modes- Potential control, Current control, Voltage control and manual control

Operating Ambient humidity 0 to 100%

Output ripple less than 2%
*Please see technical datasheet for all products specifications
Oil Cooled Rectifier Ordering Codes
Switchmode Designs are according to power ratings. We have 3 standard switchmode power ratings: 150W, 300W and 1500W. Within these power ratings, switchmodes have different maximum output voltages: 12V. 24V and 48V. Their maximum current varies accordingly.
Use the ordering code in the table provided below to select your switchmode rating.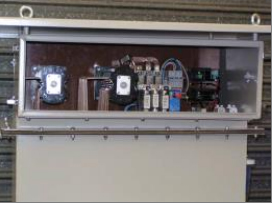 | | | | |
| --- | --- | --- | --- |
| Ordering Code | Power | Output Voltage | Output Current |
| RECOC-20-50 | 1000W | 20V | 50A |
| RECOC-50-100 | 5000W | 50V | 100A |
| RECOC-76-50 | 3800W | 76V | 50A |
| RECOC-100-100 | 1000W | 100V | 100A |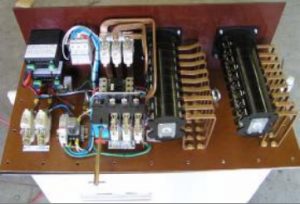 Modbus (3X register call) / Profibus:
Reference potential measured
Output volts measured
Output current measured
8 Potential free contact inputs- DC & AC Fuse fail; MCB 1; MCB4; Panic button; Phase rotation; Fail & Imbalance; Door indication.
2 x Galvanically isolated analog inputs – Bypass current & battery voltage
Modbus (4x command register) / Profibus
Control mode selection
Voltage limit
Current limit
Reference set point for voltage, Current & Potential controls
Digital output setting for Potential free output contact 1,2 & 3
2 x Galvanically isolated Analog outputs 0-5V 10 Bit resolution PWM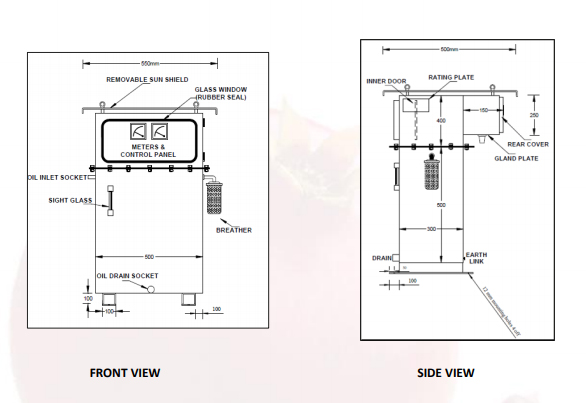 Product Videos
Custom Field
Product Reviews